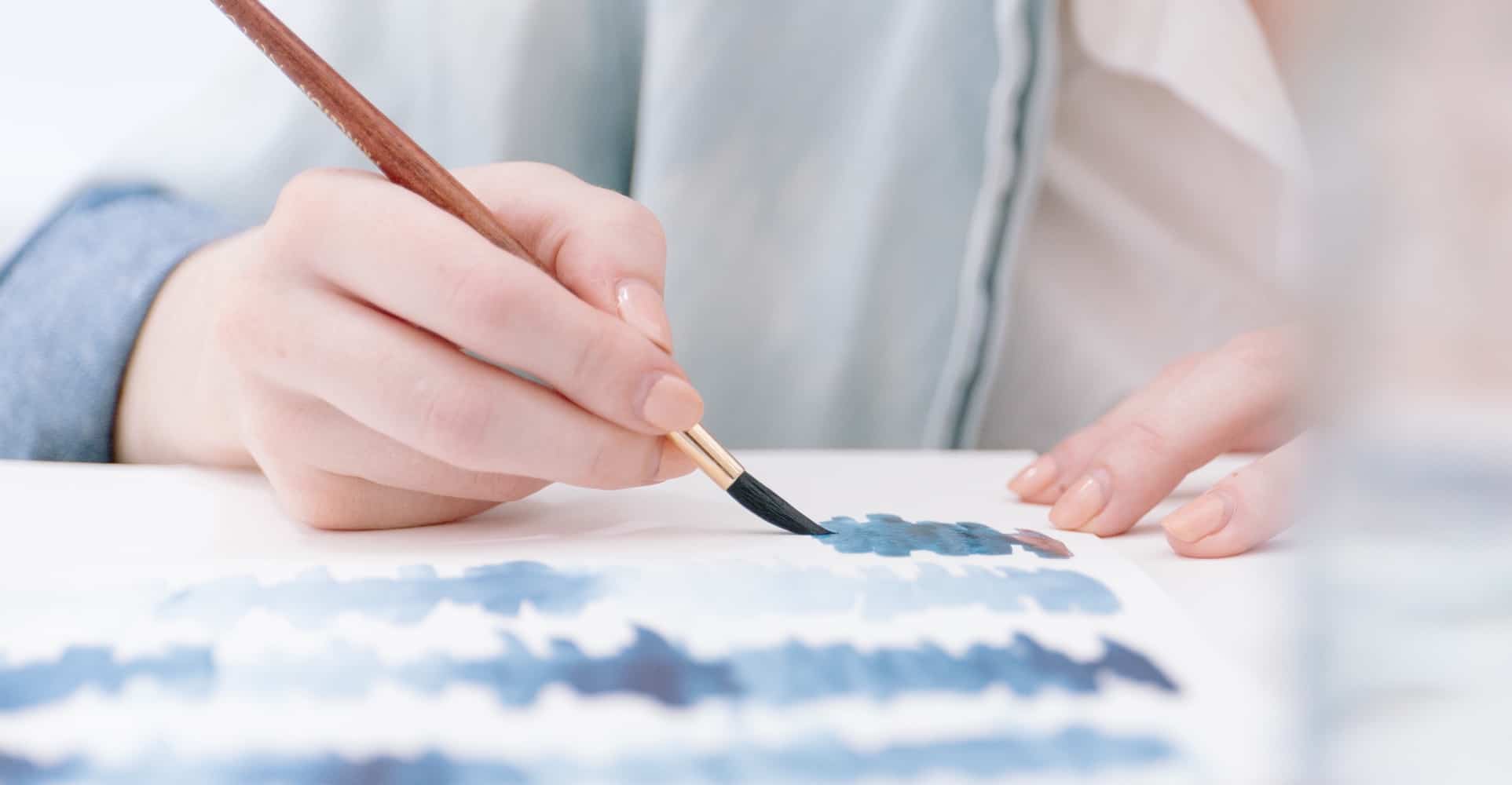 In 2014, Harris Poll and CreativeLive conducted a joint survey that involved 2,112 Americans aged 18 years old and above. The research found that 54 percent of employed Americans wish to shift careers or start a business of their own.
Years ago, when you hear the words 'small business', images of hardware stores, quaint meat shops, and family-owned diners would come to mind. The second thing you will think of is how these small businesses, often owned and passed on to several generations in the same family, create and sell the same thing over and over again. The third thing you will think of is probably how the young generation are forced to do what their grandparents and parents did and how insanely boring it must be for them. The fourth thing you might ponder is this: entrepreneurship isn't for you.
In recent years, the word 'small business' seemed to have gone a total transformation. People don't seem to connect with the word 'small' anymore. With the rise of digital technology and the bigger influence of social media, we now live in a world where people have a totally different meaning and approach to business.
For instance, let's take a look at what YouTube superstar Michelle Phan has accomplished. She started blogging about her makeup tips in 2005. In 2007, she started publishing makeup tutorials in YouTube and soon gained a loyal following. To date, she has over 8 million YouTube subscribers. The young digital superstar didn't stop there.
In 2010, she became Lancôme's official video make-up artist. In 2011, she co-founded 'My Glam', a subscription-based online beauty guide. In 2012, it was renamed 'ipsy' where Michelle and her team of stylists personally select beauty products for subscribers to try.
"The Internet has created infinite possibilities," said Phan in an interview with Fast Company. "You can create content and products for a niche market, but the niche is no longer small anymore—that word can now mean tens of millions of people on the web. We're living through a digital revolution where people around the world can build new businesses in ways that were not possible 10 or 20 years ago."
The Internet has made it possible to transform a hobby into an income-generating business and even a career. Entrepreneurship was once the 'road less traveled'. But it seems more and more people are taking this particular path in the fork road these days. In recent years, we have witnessed people pursuing their passions and turning a thing they love to do into their golden nests. Startup wonders from around the world prove that it is possible to turn passions into profits.
Passion Versus Interest
Before you consider a career change and take the road to entrepreneurship, first you need to determine your passion. There is a big difference between an 'interest' and 'passion'. You can be interested in a lot of things. Your hobbies are your interests but not all of them are your passions.
When something stirs your curiosity, it is an 'interest'. It is something you want to learn more about. On the other hand, 'passion' is something that you can't just live without and something that you want to be better at. You will feel a sense of fulfillment when you're doing it and a nagging feeling when it goes missing.
People Who Turned Passion Into Profit
An average professional, especially those in the corporate world, often dream about doing what they love and getting paid for it. Turning passion into profit is possible.  Check out these startup entrepreneurs who get paid for pursuing their passions.
[Philippines] Peter Tajon, Holy Crab!
Peter is in his early 20s. Without a background in business, he asked help from family, friends and fellow entrepreneurs to bring a business idea to life. He wanted to put up a seafood restaurant with a cozy, beach vibe in the city of Parañaque in Metro Manila, Philippines. It wasn't easy.
"Whenever problems arise, I always think that I'm almost there. I should believe with my passion. I'm not going to let go of this because I'm already seeing the future of this business," said Peter in an interview with Entrepreneur Magazine Philippines.
He opened the doors of his cozy seafood restaurant in 2014. Word-of-mouth became his best advertisement. In 2015, >Holy Crab!'s second brand opened at the SM Mall of Asia, Pasay Philippines.
[Indonesia] Kevin Mintaraga, PT Magnivate Group / XM Gravity
Founder Kevin Mintaraga read a book titled Blue Ocean Strategy in 2007 that sparked his interest in web and digital marketing. At the time, Kevin learned that companies in Indonesia only spend 0.4 percent of their total marketing budget in web marketing. Naturally good with numbers, Kevin knew the trend will be heading towards the web and digital marketing.
He became passionate about digital marketing and researched thoroughly on the subject. In 2008, he co-founded PT Magnivate Group, one of Indonesia's most successful digital agency. In 2012, the agency was acquired by XM Asia Pacific, the world's biggest in digital agency. Kevin's pioneering company was later renamed XM Gravity, which is Indonesia's biggest digital agency today.
[United States] Aaron Firestein and Raaja Nemani, BucketFeet
After graduating from the University of Oregon without a job, Aaron Firestein packed his bags and moved to Argentina to study Spanish in 2008. In Spain, he was volunteering at a non-profit organization called L.I.F.E. Argentina who helps kids in poverty-stricken areas improve their quality of life.
His future business partner, Raaja Nemani, was volunteering at the same organization. He quit his job and dedicated a year of his life to travel the world. The two men became friends.
Before leaving Argentina, Aaron sold Raaja a pair of sneakers bearing the former's original artwork painted on the shoe's canvas. Raaja took the shoes with him around the world and noticed how it became an interesting topic of conversation among new friends and fellow travelers. Aaron also began selling to friends some of his original artworks on shoe canvas. Soon, he was given the nickname 'Bucket'. He began calling his creations 'BucketFeet'.
After traveling the world, Raaja returned to the United States and formed a business idea with Aaron. In 2010, they moved to Chicago and in 2011 the officially launched BucketFeet, a shoe company that collaborates with artists from around the world. Currently, they work with 20,000 artists from 100 countries.
[United States] Jessica Cervantes, PopsyCakes
Jessica thought cupcakes are more fun with edible sticks. In 2006, she founded the PopsyCakes Company and began creative innovate cupcakes with edible sticks. Her creations are the first cupcakes on pretzel sticks.
In 2008, she finished first in the won in the United States' Network for Teaching Entrepreneurship (NFTE.com) National business plan, succeeding over 25,000 business students in the entire country. This award created a nationwide buzz that propelled her business to reach a wider audience.
Tips For 'Passion to Profit' Entrepreneurs
Pursue your own talents. When you're passionate about something, you will strive harder to be better at it.
Perfect opportunity? No such thing. Good businesspeople create their own opportunities. If there are no open doors, good business people build their own.
Total commitment is required. Having your own business means you're not on the 9-to-5 clock anymore. Work doesn't end after five. From the moment you wake up until you fall asleep, your business' fate lies in your hands.
Expect failure and learn from it. There will be times when you will fail and it will be hard. A quote to ponder, "The pessimist complains about the wind; the optimist expects it to change; the realist adjusts the sails."
Singapore, Best Startup Arena in Asia
Singapore is always on the hunt for the next big thing. In the Startup Ecosystem Ranking 2015 report, Singapore is listed as the 10th top startup ecosystem in the world.
Are you ready to turn your passion into profit? Give us a call today and let us help you bring that business idea to life and register your business in Singapore.