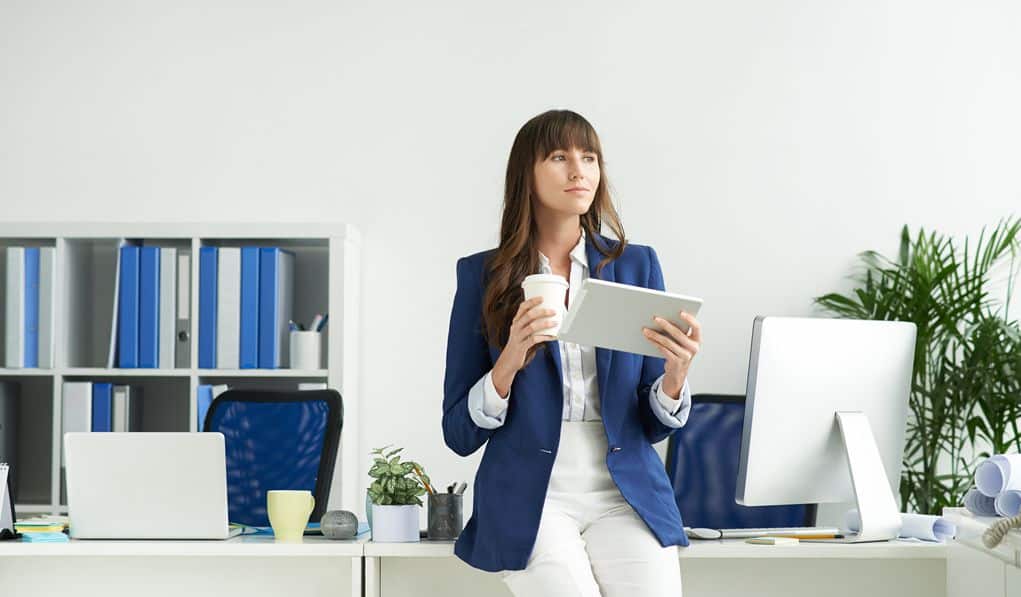 Serial and startup entrepreneurs have more and more reasons to move or start their businesses in Singapore. In 2012, Boston Consulting Group's report, "Battle to Regain Strength", named Singapore as the number one country in the world with the most millionaires – 17 percent of all households.
Singapore is fast becoming one of the best courts for the richest people in the world. Unlike other markets in the U.S. and Western Europe, the Asian market is teeming with untapped potentials and countless opportunities for people who want to start a business or open a new branch in Asia.
Whether you're looking for your next launch pad or thinking of relocating abroad for work, here are the top reasons why you should move your business or headquarters to Singapore.
Ease of access to other countries.
Have you been to the Changi Airport? You should visit some time, even if you're not flying. For three consecutive years, Singapore's Changi Airport was awarded as the World's Best Airport by travelers worldwide in the 2015 World Airport Awards. This is also the 6th time Singapore's Changi Airport was nominated for the title.
The world gets smaller every day. Setting up a business in a city with a reputably good airports and local transportation increases your chances of tapping into niche markets both local and abroad. Good access is always good for your business where you can optimize the ease of access to other regions with vast potential for both consumers and talents.
Booming venture capitalist market.
Singapore is one of the leading countries that attract foreign investors by offering business incentives. Venture capitalists such as DCM, Sequoia Capital and IDG Ventures have set up bases in Asia. In Singapore, the venture capitalist market is booming.
Venture capitalism was once scarce in Singapore but it is now highly regarded as Asia's Silicon Valley. Teruhide Sato launched his capital firm Beenext in Singapore in early 2015 to capitalize on the emerging e-commerce and mobile products, services and knowledge.
"I picked Singapore because of its geographical strength," said Sato. He added that in terms of the expanding middle class, India and Southeast Asia are two of the strongest markets next to China and the United States. He emphasized that close proximity to countries with emerging middle classes is essential.
Take advantage of Singapore's advanced infrastructure.
A good infrastructure affects a country's global market performance and competitiveness. When a country has a good infrastructure, it encourages more foreign investors, gives birth to local entrepreneurs, attracts multinational companies to set up shop and creates more jobs. Another added value is its impact on the local and international tourism.
In the Global Innovation Index (GII) 2015, a collaborative project of World Intellectual Property Organization (WIPO), Europe's graduate business school INSEAD, and Cornell University found that Singapore outranked all other Asian countries including Hong Kong, Japan and Korea in terms of human capital and research, business complexity, institution pillars and infrastructure. The survey analyzed 141 countries in terms of innovation performance.
Evolving market.
The sheer number of venture capitalists taking roots in Singapore and its increasing startup rates are hard proofs that the country is one of the hottest business hubs in Asia where unique opportunities are abundant for both serial entrepreneurs and startup businesspeople.
Still, Singapore's growth is in its infancy state when compared to developed and established markets in the U.S. and Europe.  Asian markets are still evolving, including Singapore, and it's a wonderful time to be part of this emerging economy where there is less competition.
Ease of setting up a business.
As one of the leading emerging markets in Asia, Singapore is all about business. Simply put, the country understands business people's desire to get the ball rolling. Incorporating a business in Singapore can take as little as two days. The ease of setting up a business, franchise or branch in Singapore has been celebrated by both local and foreign entrepreneurs.
Are you ready to jump into Singapore's business arena? Let's talk and we'll give you the step-by-step process on how to set up your business in Singapore.
Related posts:
Singapore: The City State's Business Climate for Startups
What Makes Singapore The Best Place To Start A Business?
3 Beliefs Stopping You from Starting Your Business in Singapore
Checklist for Starting Your Small Business in Singapore