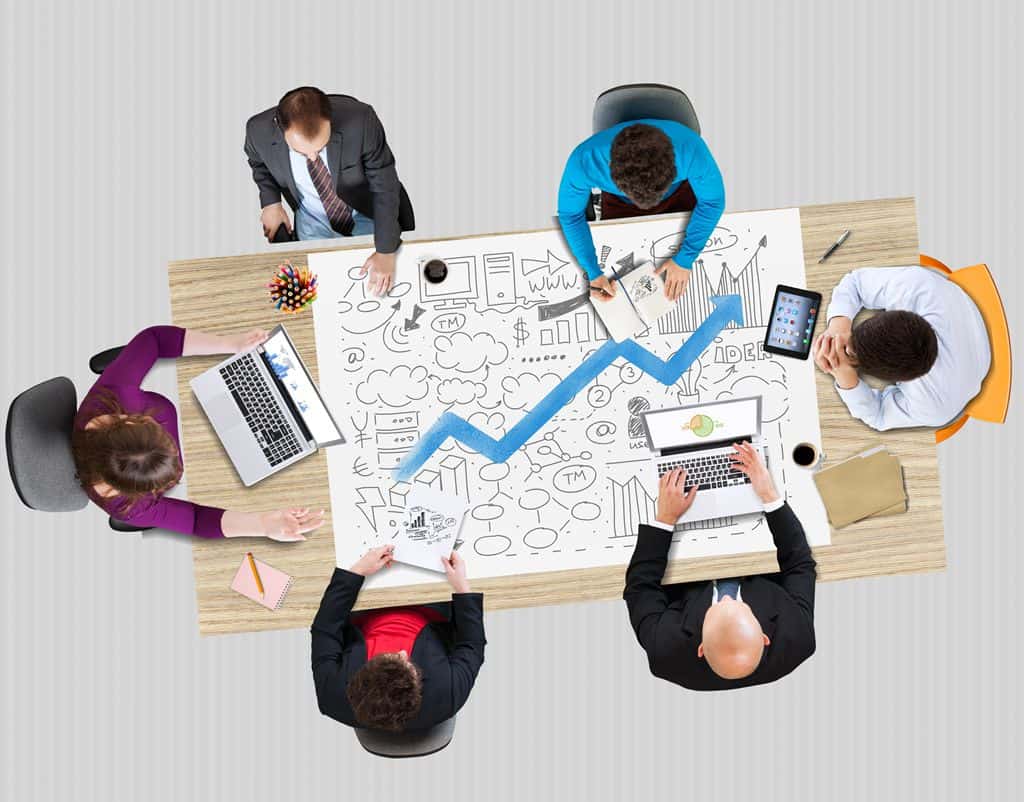 Many people say that Singapore is run like a business, thus the moniker "Singapore Inc." But based on its achievements in recent years, it's easy to understand why some people say it functions like a well-oiled corporate machine.
Speaking of oil, this 'little' country has been referred to as the 'undisputed oil hub in Asia' and one of the top three export refining centers in the world.
But by 'little,' we are referring to Singapore's land mass of 277.6 square miles. Despite the ongoing reclamation projects, which are expected to grow the country's land mass by another 40 square miles by 2030, Singapore is still the second smallest country in Asia next to Maldives.
Singapore is roughly the size of Trenton in New Jersey and has almost no natural resources, unlike its neighboring Asian relatives. But still, this small city-state managed to emerge as one of the most sought-after Asian addresses for multinational headquarters that a Forbes article described as 'becoming the Zurich of the East.' "If [Singapore] was a company, it would be one of the most remarkable entrepreneurial successes in recent history. I think the basic tenants of entrepreneurship such as innovation and hard work have always been part of the Singapore DNA," said HipVan CEO Danny Tan in Compass' 2015 Global Startup Ecosystem Report.
But how did Singapore transform from simply being the 'Little Red Dot' to a thriving entrepreneurial hub in Asia? Let us look at the many factors at play that continue to attract entrepreneurs and companies across all industries to the Singapore startup life.
Singapore has a thriving business environment.
In her hit single Empire State Of Mind, American singer Alicia Keys sings 'If I can make it here, I can make it anywhere, that's what they say.' In recent years, it seems that Singapore has become Asia's equivalent of New York where success and dreams are made, at least in terms of entrepreneurial pursuits.
For a decade, Singapore has been hailed as the easiest country in which to do business by the World Bank's annual Ease of Doing Business report. This is not surprising as the company registration process can take only a day. The requirements and process of incorporating are laid out clearly and the laws are very transparent. Of course, Singapore company registration is just the first step. Having a support system for these new businesses is another and Singapore has that one covered as well.
"Singapore is an awesome place to grow a business as an entrepreneur from North America. The Singaporean way of life is one of achieving growth, developing, and maintaining integrity, which makes for a flourishing of entrepreneurialism," said Lisa Crosswhite, the founder of Gnossem, a Singapore-based e-commerce fashion website.
Looking at a big picture, Singapore is like a well-oiled corporation with well-placed strategies on how to do things and they do it well. The country has a well-structured and efficient set-up for businesses that even a newcomer can swiftly roll out hassle-free.
The city-state also ranked third in the World Competitive Index by the IMD World Competitiveness Center.  According to the institution's director, Arturo Bris: "[The] competitiveness of countries is greatly correlated to the ability of enterprises to remain profitable over time." Entrepreneurs can also rest assured that Singapore takes law enforcement seriously and is considered one of the safest country in the world.
The support for startups is unmatched.
Singapore supports entrepreneurs through various government grants and schemes that are meant to ease the common roadblocks entrepreneurs face.
In 2008, Singapore launched the Early Stage Venture Investment Fund (ESVF) programme under the National Framework for Innovation and Enterprise (NFIE). The programme enabled five venture capitalist to receive matching funds from the government to support startup entrepreneurs.
In 2009, a new programme called the Technology Incubation Scheme (TIS) under the NFIE was rolled out. Through this programme, entrepreneurs can get up to 85 percent of the capital they need if investors cover the 15 percent. This encouraged more venture capitalists to invest Singapore. "In the past, I might have funded two or three startups a year. Now I've been doing one a month," said Leslie Loh, head of Red Dot Ventures, a Singaporean venture capital firm launched in 2011.
Singapore has successfully created a supportive ecosystem for new businesses. For start-up entrepreneurs, this quantity and quality of government support is vital. The support system not only acts a lifeline, but also a wake-up call for both locals and foreign talents that entrepreneurship is within reach in the Little Red Dot.
There are many advantages to having a lot of competitive local businesses in a country. First of all, new businesses increase local employment rates. New businesses also boost tax income for the government which can be used to improve public services and infrastructure. In turn, businesses benefit from the tax-related improvements.
Registering a company in Singapore means giving birth to a new product or an access to a new service that can help raise the standard-of-living. It can also provide a new entertainment or tourism value to the area.
Singapore nurtures talents and ideas.
The startup ecosystem in Singapore thrives through an environment that encourages and nurtures entrepreneurship.
The city-state has a physical start-up cluster called Block 71, which houses hundreds of startup companies. Block 71 currently has over 250 top startup companies, accelerators, and incubators – both local and foreign talents. And this fully-equipped 'smart building' is right next to Singapore's national university Insead.
The creation of this 'tightly packed entrepreneurial ecosystem' strategically well-placed. It serves as a springboard to inspire and train the younger generation of Singaporeans to adopt the entrepreneurial mindset. The government believes that empowering the youth to create and start their own business can impact the economy of Singapore in the future.
The Block 71 concept was recreated in San Francisco, which was created through a partnership between both countries.
"Singapore is building itself into a Smart Nation. Part of our plan in doing so is to actively engage the global tech community in our Smart Nation vision and encourage collaboration with leading tech ecosystems across the world," said Steve Leonard, the executive deputy chairman of the Infocomm Development Authority (IDA) of Singapore.
Singapore is ready for the world.
The best way to change the world is to change the mindset of people. Singapore is not just changing the way entrepreneurs are born but they are also changing their people's mindset at an early age.
By showing how easy and effective setting up a business in Singapore is, many people, regardless of age and status quo, are given the chance to take a shot at entrepreneurship and in turn, the country and its residents benefit.