In 2014, MasterCard conducted a survey on dining habits across Southeast Asia. When it comes to eating out, Singapore diners are the second biggest spenders next to Hong Kong. Findings showed that an average Singapore diner spends around SGD 248 (USD 173) a month eating out.
Diners in this part of the world enjoy eating out, with 98 percent of the survey respondents indicating that they have dined in major food courts, hawker centers, pubs and restaurants in the last six months.
In recent years, Singapore experienced an economic boom in the restaurant scene. According to the Department of Statistics Singapore, 2,480 new restaurants opened its doors in 2013, which is a 21 percent increase from the 2,041 new restaurants that opened in 2008. Singapore's dining scene has also enjoyed worldwide publicity. In March 2015, Singapore hosted the launch of Asia's 50 Best Restaurants awards event, a feat that highlighted the nation's vibrant dining scene.
But what does it really take to make it in Singapore's bustling food arena? If your recent food venture brings your sights to Singapore, you're not alone.  Here's what you need to know if you're planning to open a restaurant business in Asia's best food spot.
Complete your business and contingency plans.
So you have this new food craze that you think will create a buzz in Singapore. The first step is to have a complete business plan that will serve as your blueprint and survival guide in Singapore's highly competitive dining scene.
This could either be a simple two-pager or a more detailed presentation. Make sure to include key factors such as finance planning, operational budget, branding and marketing plans, product prices and labor policies.
A good entrepreneur should always have a backup plan. What will you do if things go horribly wrong? An exit strategy will help your business transition in desperate times.
Be prepared to burn some serious cash.
Singapore, despite its growing influence, is land scarce. With food entrepreneurs around the world clamoring to secure a spot in Asia's newest culinary stage, be prepared to shell out a huge sum of your capital for rental space, dining interior, kitchen equipment and utilities.
According to Singapore Business Review, opening a small food kiosk requires a minimum capital of approximately SGD 80,000 (USD 56,000). Major shopping malls require a rent deposit for the first three to six months. With the rise of Instagram-worthy cafes and restaurants in Singapore such as The Tastemaker Store in Havelock Road, food entrepreneurs need to up the ante when it comes to interior design.
Rent and interior design are just two factors that often balloon a restaurant's startup budget to epic proportions.
Register your business as a Singapore company.
Registering your food business with the government is the first step in getting your new food craze into the streets.
The Singapore Companies Act allows any person – local and foreigner – above the legal age of 18 to register a company in Singapore and be appointed as a company director. All businesses operating in Singapore must be registered with Accounting & Corporate Regulatory Authority (ACRA).
If you're a local with a Singpass, you can go ahead and register your food business as a Limited Liability Partnership (LLP), Sole Proprietorship or Private Limited Company. If you're a foreigner who wants to open a branch in Singapore, first you need to secure an employment visa, also known as Entrepreneur Pass.
As a reliable and reputable Singapore company registration specialist, we can help you get from point A to point B with ease so you can open your restaurant doors just in time for the hungry public.
Locate your perfect location.
Finding the right spot for your food business can be tricky. A spot in a bustling pedestrian street can turn out to be a downer. A big space at a popular mall doesn't always guarantee full reservations. 'Perfect locations' can be subjective and surprising. A quiet side road can quickly transform into the next foodie haven. Here are some factors to consider when finding your restaurant's 'perfect location'.
Visibility and accessibility. If you're new in the game and your restaurant takes a long time to locate, you might as well not open. Singaporeans enjoy dining out, but they also look for convenient ways to do it. Make sure that your restaurant is visible and accessible to the public. A spot near a train station can double as free advertisement and generate buzz. If you're thinking of a location away from the general public, ensure that you have parking space for your patrons.
Demographics. Having a deep understanding of your target market and their needs will help you in identifying the right spot for your business. Look for specific unmet needs in a location and position your food business to fit that need. Check your business plan and see if your target market in the location can meet your pricing strategy.
Competition. Hit the road and check out the competition in your target location. Before deciding to go head-to-head with the big boys, do your research and see if the onslaught of loyal patrons can cover for the high price of the competition.
Study Singapore's dining habits.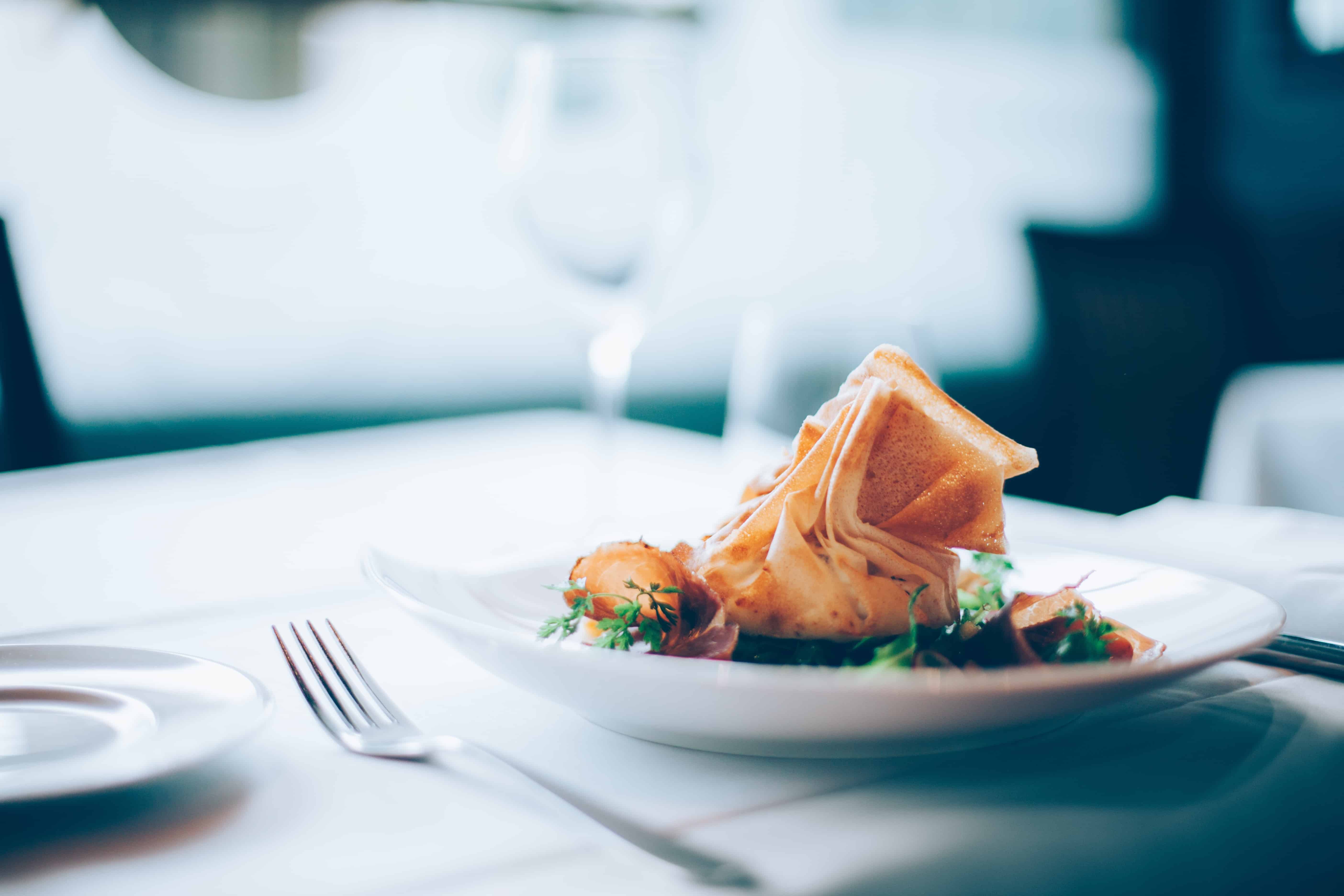 Now that you've found the perfect location for your new food business, you need to study your market's dining habits to turn it into the latest food craze.
Interestingly, the MasterCard survey also revealed that 49 percent of the respondents depend on food recommendations from friends. Additionally, 46 percent rely on online food reviews and trends.
Never let your customers forget your restaurant. A good experience is always your best advertisement. Happy customers are always more than happy to go online and brag about their latest find.
Singapore's affluent population, coupled with its busy lifestyle and culinary preferences, offer both opportunities and challenges to food entrepreneurs. Are you ready to be the next big thing in the Singaporean dining scene? Give us a call.