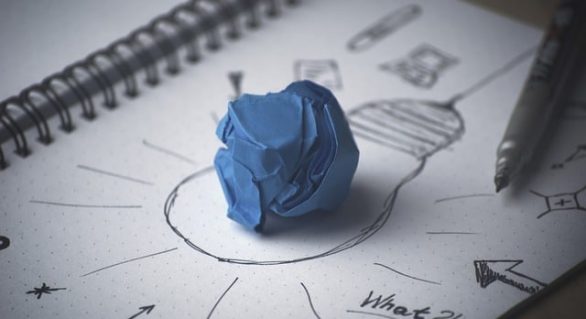 Many business ideas never see the light of day and remain as ideas because they were never acted upon.  Nowadays, the prevailing corporate culture promotes innovation, nimbleness and quick translation of business ideas into action. If you are interested in starting a business in Singapore and succeeding, the first step you need to take is transforming your business ideas marketable products or services.
According to Conrad Hilton, the man behind the Hilton Hotel empire, "Success seems to be connected with action. Successful people keep moving. They make mistakes, but they don't quit." If you find yourself stuck in a rut, read on and discover a few simple steps that can significantly help you put your ideas into action.
Gather Sufficient Data
Many start-up companies commit the mistake of prematurely launching their line of products and services without enough grasp of the playing field and their competitors. Before introducing a product or a service, new entrants must get to know how their target consumers decide, what do they consider when making a purchase, and which factors directly influence their buying behavior.
Data gathering is helpful in making informed decisions and mitigating risks by providing a solid reference on various threats and opportunities in the current market.
Come up with a Proof of Concept
A proof of concept deals not only with product features but also illustrates a product's potential to meet the specific needs of its target market. This form of documentation also determines if a product or service will have a market that is ready and willing to pay for this offering.
Furthermore, this can lead into creating a process flow that would ultimately determine other needs that may arise in the course of implementation.
Critique Your Business Idea
During the planning phase, entrepreneurs must seek the assistance of other experienced or knowledgeable people to critique his business idea. By doing so, the main concept can be analyzed in virtually all angles and more insights can be taken into consideration.
In this process, courageous communication plays a role of utmost importance that can greatly impact a start-up's success. By enabling other people to audaciously critique a business idea, honest and constructive feedback can be gathered.
Test the Waters
This stage is also known to the start-up universe as "firing bullets". By initially building an inexpensive product prototype, an entrepreneur will be able to determine more specific requirements in terms of production and manpower.
An initial prototype need not be a full-blown sleek finished product that will eventually be produced on a larger scale. Instead, a prototype simply mirrors all basic functionalities that would enable end-to-end product testing.
Testing a prototype can bring up possible issues that may be encountered in delivering a product or service to end users. This gives companies a chance to tweak and refine product features that look feasible on paper but cannot be realized during actual production.
Introduce Product Offerings to a Small Group
Before going into full-scale production, it is best to have a pre-launch audience during a company's soft launch phase. By introducing a slew of products and services to a small sample from its target market can significantly help in gathering constructive user feedback.
Gauging the target market's reception to a new product or service aids in checking it can effectively satisfy the consumer needs. An entrepreneur can get insights on whether or not the product or services is positioned correctly to reach the target market.
By analyzing feedback gathered during a product's soft launch, improvements can be made to succeeding versions of the product.
Make Adjustments
All preceding steps involve data gathering or testing. These would not make a positive impact to a business if the data or feedback gathered are not applied for process and product improvement. Once all these are collated and reviewed, corresponding actions could then be made.
In order to successfully launch a product to the mass market, an entrepreneur must be able to objectively retain the positive aspects of a business model and work on improving the negative ones.
In today's highly competitive business landscape where constant innovation is encouraged across all industries, timing is everything. While it is great for an entrepreneur to have numerous business ideas, these would translate into nothing if not acted upon.
Related article: Key Elements of a Lucrative Business Plan