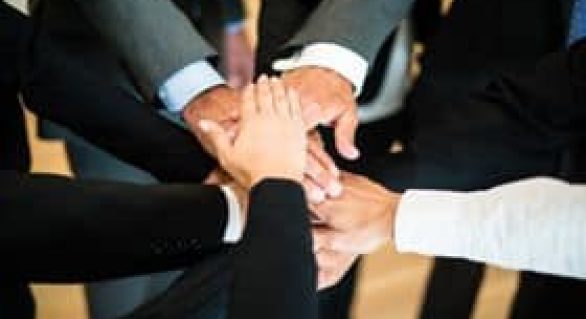 In a highly competitive marketplace, getting ahead of competition is a battle of constantly offering superior consumer experience, better services and products, and more reasonable rates. While there are many strategies that new entrepreneurs can employ to either level the playing field or rise above competitors, being a newcomer in an existing market continues to be a challenging endeavor filled with risks. More often than not, creating a niche market is an easier option than penetrating existing business categories and contending with more established competitors.
What exactly is a niche market? A niche market is a small, well-defined subset of a market with needs that a particular product or service can focus on tapping and satisfying. Less competition, marketing advantages, streamlining of efforts, and establishing credibility are among the benefits of creating a business catering to this type of market.  For one, entering a new business category means less competitors hence, higher chances of setting the business as an expert in its chosen industry specialty. Since it caters to a very specific market, the budget requirement for marketing plans is relatively smaller. Instead of blasting promotional content to a large audience, a niche business owner can simply release the material to a highly-targeted, select demographic of potential consumers. Doing so allows businesses to enjoy reduced costs and require less manpower. Since a niche business usually offers services that are simple and straightforward, it is easier to streamline all internal efforts to the core business focus.
How does one build a niche business? The following are useful tips that will guide you on your way to putting up your own niche business:
Back your idea up with research and a robust business plan. Having a brilliant idea that could potentially satisfy an underserved market is a great starting point. It should, however, be succeeded by ample research and supported by a sound business plan to ensure its feasibility, outline possible opportunities, and spot potential weaknesses. In choosing to cater the niche market, one must carefully consider if the idea can satisfy potential consumers' needs that are not being satisfied by any other products or services in the market. You can then proceed to build your business plan from this need. It is advisable to conduct interviews, surveys, and seek the help of advisors to strengthen your business plan.
Offer a simple, well-defined service. If you are in the conceptualization phase, keep in mind that the purpose of a niche business is to gratify consumer needs that are inadequately serviced. Hence, specificity and distinctness of the business idea are extremely vital. While other businesses are offering an all-around, one-stop shop for consumers, your business should focus on a precise aspect of an otherwise broad spectrum of services. To help you map out your idea, it may come in handy to ask yourselves these questions: What needs will you be addressing? Does your unique service have high usability to potential consumers?  How will you fare against competitors?
Establish credibility. Consumers turn to niche businesses with the idea and intention of getting services from experts and specialists.  To be perceived as a thought leader in your chosen niche market, you must ascertain the authenticity and credibility of your service. Devise an effective marketing plan that will establish your business in the best light possible. Advocate the success of your consumers and potential customers by providing useful information and being the go-to authority for issues concerning your specialization. More than creating a positive impression and cultivating a great perception of your business as an expert, you must stay true to your claims and deliver high quality service. Note that a great marketing campaign will lead customers to your door but great service will make them stay.
Continuously innovate. Change is inevitable even in specialty or niche businesses. The market can evolve, needs of your consumers can change, and so does your business if you intend to succeed in your chosen specialty. Flexibility is key to surviving and thriving in a niche business. This means being ready and able to change and grow with your consumers as their needs change. An advantage for business owners serving a niche market is the ease of generating consumer insights – considering niche businesses tend to smaller markets. Listen to your consumers' concerns, comments, and innovate accordingly.
If you have decided on establishing a niche business and are looking for the perfect location, consider setting it up in Singapore. Singapore offers a wide range of opportunities to start-ups and entrepreneurs such as tax exemption schemes, financial grants, administrative and operational assistance, and more. We want to help you start your business in the most efficient way possible. Browse through our comprehensive line of services to know how we may be of assistance to you or simply schedule a free consultation with our incorporation experts.