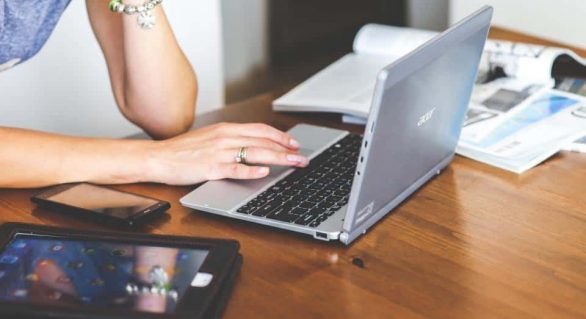 In Singapore, the commitment of the government  to support enterprises, particularly start-ups and SMEs, in the city-state is apparent. Recognizing that funding is one of the most common roadblocks for entrepreneurs who are just starting out, the government launched several grants and schemes. Among these is the ACE (Action Community for Entrepreneurs) Startups Grant that aims to financially support fledgling entrepreneurs with a viable business idea and are keen on registering a company in Singapore.
In this article, we will discuss how the ACE Startups Grant works, who are qualified to apply, and how to apply for the grant.
What is the ACE Startups Grant and how does it work?
The ACE Startups Grant is a government-funded, privately-ran fund support for new Singapore entrepreneurs who require assistance in starting their business. This a co-funding scheme managed by ACE and SPRING Singapore matches every S$3 raised by the entrepreneur with S$7. The amount is capped at S$50,000. Hence, in order for you to get the maximum amount of S$50,000, you must be able to raise S$21,429.
If your business happens to be in a capital-intensive industry and requires a more sizeable fund, you may try to apply for an additional S$50,000 fund support. In this case, ACE will match S$3 for every S$7 raised by the entrepreneur. Note that this is for selected ventures only. So if you want to get the maximum additional fund support, you will need to raise $116,667. See sample computation below:

The funding may be used for various purposes that the company needs from operational expenses to marketing campaign budget, acquisition of intellectual property (IP), manpower, purchase of needed equipment or software, and the like. Just take note that the amount may not be used to pay off loans or any form of debt incurred by the founders and staff in putting up the business.
How do you qualify the ACE Startups Grant?
Before you apply for the grant, make sure that you and your company satisfy the following criteria.
For the applicant:
1. You must be a Singaporean or Permanent Resident;
2. You must be a first-time entrepreneur. This means that you have not registered any business with ACRA;
3. You must be a full-time key personnel in the company;
4. You must be a major shareholder holding at least 51% of company equity at the time of application.
For the company:
1. Must be registered in Singapore for no longer than 6 months by the time of application;
2. Must not have received any form of support for the business idea from any other government institution;
3. Must not fall under the list of objectionable businesses that are dictated by the government. See the list below.
How do you apply for the ACE Startups Grant?
Once you have determined your eligibility for the grant, you can then proceed to apply. Follow the simple instructions below.
1. Download the ACE Startups Grant Interest Form.
2. Prepare the required documents for submission. You may choose to include optional documents about your company and its management team:
Required:
– Hardcopy of signed and accomplished ACE Startups Grant Interest Form
Optional:
– Hardcopy of your CV and the management team's CV;
– Copy of your NRIC along with the management team's NRIC;
– Hardcopy of business plan;
– Hardcopy of e-statement from ACRA declaring that you are a first-time entrepreneur.
3. You can then submit the hardcopy of the compiled documents to the address below:
ACE Startups Administrator
1 Fusionopolis Walk
#01-02 South Tower, Solaris
Singapore 138628
Applications sent through e-mail will not be accepted by ACE. The evaluation process usually takes 6 to 8 weeks. Shortlisted startups will have the chance to pitch their proposed business idea to the ACE Evaluation Panel. If you are successful, A Letter of Offer will be sent by the SPRING Singapore. For a more information about ACE, you may visit their website.