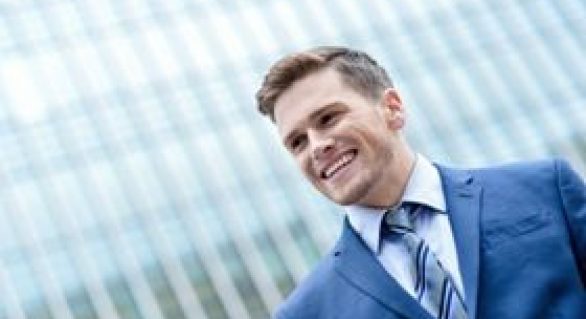 Singapore has established itself as a frontrunner in the global business industry. Those who are setting up a business in Singapore can gain an access to various advantages ranging from taxation schemes to free trade agreements, robust intellectual property protection, highly transparent government policies and an overall simplified Singapore company incorporation process for local and international entrepreneurs. To further boost its pro-enterprise environment, the government developed a full spectrum of business funding support and operational assistance for startups and SMEs.
Here are 4 schemes that SMEs in Singapore can take advantage of:
Innovation & Capability Voucher (ICV)
The Innovation and Capability Voucher (ICV) is a government scheme designed to encourage Singapore's small to medium-sized enterprises to step up to the challenge of capability development.
The ICV is a S$5,000 voucher that SMEs can utilize to boost their core business operations.  Through this simple scheme, SMEs are given access to consultancy in key areas of their business from human resources to financial management, innovation of product or service and staff productivity. Additionally, the ICV provides supplementary support to help SMEs adopt and execute solutions to improve productivity in terms of the following covered categories: design and renovation, hardware and equipment, technical solutions and staff training.
All Singapore registered and operating SMEs with at least 30% local shareholding, an annual turnover that does not exceed S$100,000,000 or group employment size of 200 or less than employees are qualified to apply for this scheme. An SME is entitled to a maximum of eight (8) vouchers. However, it is important to note that an ICV project must first be accomplished and completed prior to submitting another voucher application. All of the projects under ICV must be accomplished within six (6) months.
Increase SME Productivity With Infocomm Adoption and Transformation (iSPRINT)
The Increase SME Productivity with Infocomm Adoption and Transformation, more commonly referred to as SPRINT, is a government funding scheme that aims to promote business growth by adopting Infocomm technologies. iSPRINT provides business owners with an access to a maximum of 70% grants for implementing Infocomm initiatives and solutions that are aimed at improving core business operations. Singapore-registered and operating SMEs with a minimum of 40% local shareholding and either have an annual turnover of less than S$100,000,000 or have less than 200 employees may apply for this grant.
ICT for Productivity and Growth (IPG)
The ICT for Productivity and Growth Programme (IPG) is a government initiative that is designed to promote productivity and growth among SMEs through the implementation of proper ICT solutions.
IPG revolves around three (3) vital initiatives. Firstly, it aims to further improve and implement ICT solutions that have been proven to raise SMEs' productivity. Secondly, it seeks to pilot emerging technologies solutions that cam improve business innovations of SMEs. Lastly, it endeavours to enable high-speed connectivity to let SMEs enjoy the advantages of productivity solutions based on ICT.
Enhanced Training Support for SMEs
According to past studies, SMEs have a lower likelihood of sending their employees for training than more established, bigger enterprises. In line with this, the government introduced the Enhanced Training Support for SMEs. This scheme seeks to promote the growth of SME employees which in turn improves business productivity. The scheme covers more than 8,000 courses including certifiable courses supported by Singapore's Workforce Development Agency (WDA) and Continuing Education and Training (CET) courses.
There are certain eligibility requirements before an SME can apply for this scheme. Singapore registered and incorporated organisations that have a minimum of 30% local shareholding and with either an annual sales that does not exceed S$100,000,000 may apply. Note that the trainee must be Singapore Citizen and a bona fide employee of the SME.
Applications can be coursed through the SkillsConnect online platform. Subsequently, the funding will be made available to SMEs that satisfy the eligibility criteria.