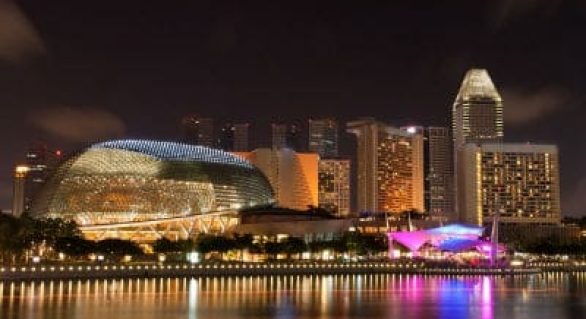 Singapore has once again emerged at the top spot of most liveable cities in Asia and the world according to human resources consultancy firm ECA International's Annual Global Liveability Index. The city-state's solid infrastructure, quality medical facilities, low crime rate, good air quality, and minimal health risks mainly contributed to maintaining the Republic's ranking for the 16th consecutive year.
Lee Quane, ECA International's Regional Director for Asia, mentioned that Singapore remains an attractive location for entrepreneurs who are keen in establishing a business which can also be attributed to the deterioration of Hong Kong's rankings. "The fact that Singapore comes out top time and time again does make it a very attractive proposition for companies looking to set up in the region," said Quane.
Among the fifty-four Asian cities that were evaluated, Singapore took the lead followed by Japanese cities Osaka, Nagoya, Tokyo and Yokohama respectively.
Singapore's arch rival in the region saw a drastic decline in liveability ranking this year. While Hong Kong is still at the 6th spot for Asian locations ranking and its scores on education, healthcare, goods and services are considerably high, it experienced a steep slide in global ranking this year. It fell 16 spots from the 17th spot last year to 33rd spot this year in the midst of political disputes. The Occupy Central movement stirred political unrest sometime between September and December 2014 and affected its socio-political score for the year. Poor air quality is also a main concern in the city of Hong Kong, although Beijing and Delhi garnered the lowest score for air quality both in Asia and the world.
On the other hand, the least liveable cities for expatriates in Asia according to ECA's findings are Kathmandu, Dhaka, Pyongyang, and Pakistani cities of Islamabad and Karachi.
Australian cities dominated the top 10 global list with Sydney and Adelaide sharing the second spot and Brisbane ranking fifth.
ECA International's Annual Global Liveability Index looks at a total of 450 major cities worldwide and evaluates each city based on various measures that contribute to a location's overall liveability. These factors include medical services, housing, personal security, air quality, leisure, climate, and political tensions. The annual findings released by ECA International annually are published to serve as a guide for international firms to determine and decide an employee's compensation that would allow to work and live if assigned in any of the listed cities.