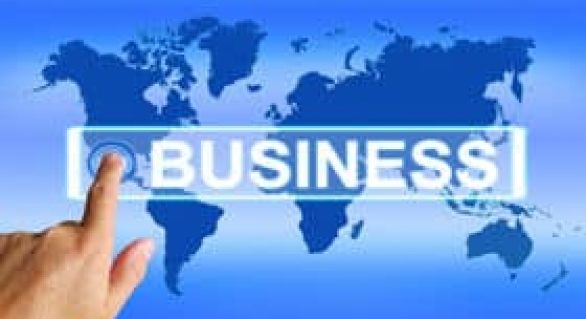 The world's top 100 sustainable companies based on Corporate Knights' index have been revealed on Thursday, January 22 at the World Economic Forum held in Davos, Switzerland. Corporate Knights is a Canadian media, financial, and research information company that promotes an economic system where prices are based on ecological, social and economic costs. For more than a decade, it has been giving recognition to companies all over the world that are able to get maximum capital returns, capitalize on employee performance, and more importantly, are able to make cautious and responsible use of resources.
This year's Global 100 Most Sustainable Corporations in the World Index saw American firms dominating with 20 companies listed in the index. American global biotechnology company Biogen Idec and multi-specialty health care company Allergan, Inc ranked first and second respectively. Meanwhile, apparel brand Adidas in Germany landed the third spot.
The number of Asian companies in the list has also significantly improved compared to previous years. Singapore is just among the 11 Asian countries that were able to enter the Global 100 Index with companies from Hong Kong, China, Japan, and South Korea.
Underlining the city-state's strong commitment to promoting green living, a number of Singapore firms made it to the list, 2 of which entered the index's top 25. Singapore real estate developer Keppel Land nabbed the 4th spot making it the first Asian company to hold such high ranking in the entire 11 years since the Global 100 Index commenced. The company's sustainability framework is grounded in delivering value to its shareholders by sustaining growth in its businesses, empowering people's lives, and nurturing the communities where it operates. This wasn't the first time the company was given recognition in this area. In fact, Keppel Land has topped Asian and real estate charts for 2 consecutive years.
The following firms from the city-state that also made the cut include telecommunications firm Starhub at the 24th spot, real estate developer City Developments Limited at the 34th spot, and lastly, real estate firm CapitaLand Limited at the 84th spot. Having a considerable representation in the 2015 list despite the Republic's size reflects how the government encourages sustainability, accountability, and resource productivity.
In June 2011, Singapore Exchange (SGX) introduced a detailed Sustainability Reporting Guidelines for its listed companies. The guide mainly seeks to extend the reporting of listed companies from financial governance to providing information about its sustainability efforts which is a significant factor in boosting Singapore's profile. While it is not mandatory, SGX still encourages all listed companies to adhere to the said guidelines. During the last quarter of 2014, SGX publicized that it was undertaking a year-long study that aims to set a more detailed guideline in writing sustainability reports. This was estimated to take effect between 2017 and 2018.