Business success stories are the kind you don't mind circulating in your social media feed—stories about a student who dropped out of college to develop a game-changing mobile app, an employee turned into a business tycoon or a single mom who hustles both as the homemaker and as a businesswoman. You read about how these entrepreneurs thrived in their chosen field and perhaps, wonder if you can also emulate their success. There is no denying that being your own boss is a dream of many. This is one of the many reasons why entrepreneurship is on the rise. The report released by the Department of Statistics Singapore showed that 77,379 business entities were formed in 2014 alone, a significant surge from 60,201 new businesses registered in 2013.
While these numbers are enticing, one must recognize that the road to entrepreneurship is fraught with many challenges. Even starting a small business involves big risks. Like jumping into the unknown, there is no guarantee whether you will land safely on your feet or end up hurting yourself. You could be leaving a steady job or using up your lifetime savings without the certainty of success. While risks are inevitable, you can minimize them by preparing ahead. You don't have to jump into the unknown empty-handed. Instead, you can plan ahead to minimize the risks.
Ready to get ready? Here is a checklist for the things you must do before launching your small business.
1. Determine the viability of your business idea.
There is no better time to be brutally honest than when you are mulling over the viability of your business idea. Be brave enough to scrutinize every aspect of it. How feasible is it? Are you giving a solution to an unserved customer need? Are you entering an existing market or creating a niche? What are the unique selling points of your business? If you are able to confidently answer these questions, then you're probably on the right track.
You don't need to write an exhaustive one. Instead, put emphasis on the important parts—market analysis, competitor analysis, and operational plan. Define your target market and create a customer profile based on demographics, background, interests. Remember, the more defined your market is, the better. Research and find out who your competitors are. How long have they been operational? What are their key competencies?
3. Figure out the financials.
Entering the business industry is daunting and even more so if you are doing it on a shoestring budget. It is part of jumping into the unknown, not having any assurance whether you will earn your money back or profit. So if you want to hit the ground running, it is imperative to have a financial plan in place. Where will you get your funds? Whether it will come from your personal savings, monthly compensation if you're employed, crowdsourcing, loan, or an investor, ascertain that it is enough to set up and be operational for at least 6 months without factoring in your potential earnings.
There are two kinds of costs that you need to prepare for. Firstly, the capital costs or one-time amounts that are necessary for you to open your small business. This includes your materials, signage, or a website if it is an e-commerce business. Secondly, the fixed costs for expenses that you need to take care of regardless if you're earning or not such as employee wage or utility bills. Having an emergency fund for unforeseen expenses is also ideal.
Nothing builds a good first impression better than having a unique and memorable business name. First things first, take note that the Accounting and Corporate Regulatory Authority (ACRA) does not allow vulgar, obscene or offensive business names.
Want to promote customer recall? Make it easier for your target market to remember you by creating a business name that they can easily relate to the business nature, key products, services, mission, or vision.
To make sure that your business name is not yet being used by another entity, you may have your corporate service provider of choice to check it for you or manually check through Bizfile. You'll need a SingPass ID in order to check the name availability of your business. Have at least two backup business names just in case your first choice is already unavailable.
5. Register a domain name for your business.
In this digital age where the internet is the main source of information for most consumers, a website is a powerful marketing tool that businesses, regardless of industry and size, must have. Once you have ascertain that your business name is available to register with ACRA, proceed to register a domain name for your business. In deciding what domain name you will register, keep in mind that it should be easy for your customers to remember and type. Avoid the use of a hyphen as much as possible.
If you are not using a domain name that is identical to your business name, just make sure it still contains a keyword that tells people it's your business.
More importantly, use a suitable domain name extension. If you prefer a Singapore domain name
(Web addresses that end with '.sg' like mybusiness.com.sg or mybusiness.sg) you must adhere to a specific set of guidelines so as not to face any problems later on. Singapore domain names are issued by the Singapore Network Information Centre.
6. Choose a business structure.
Decide which business structure is the most suitable for you: sole proprietorship, partnership, limited liability partnership, limited partnership private or public company. Consider the requirements in setting up your business entity of choice along with the advantages and disadvantages. A Private limited company is the most preferred business vehicle for entrepreneurs setting up a business in Singapore due to minimal requirements. One only has to have a local company director, a minimum of 1 shareholder, registered office address, company secretary and S$1 paid-up capital in order to incorporate.
7. Educate yourself about your tax obligations.
To start off on the right foot and avoid legal problems later on, be informed about the tax obligations of your small business. Learn the basics of Singapore corporate income tax, how to file Estimated Chargeable Income (ECI), and important dates you need to take note of. Should you require assistance, our tax experts will be able to assist you through the line of tax services we offer.
A registered office address is one of the requirements for Singapore company registration. All official business correspondence, including those from the government, will be coursed through this address. This also gives customers an option to personally deliver their letters or packages. If you are looking to cut your capital costs, you may opt to register your private residential property or HBD instead of renting a business space under the Home Office Scheme under the Urban Redevelopment Authority (URA).  This is only available for small-scale businesses.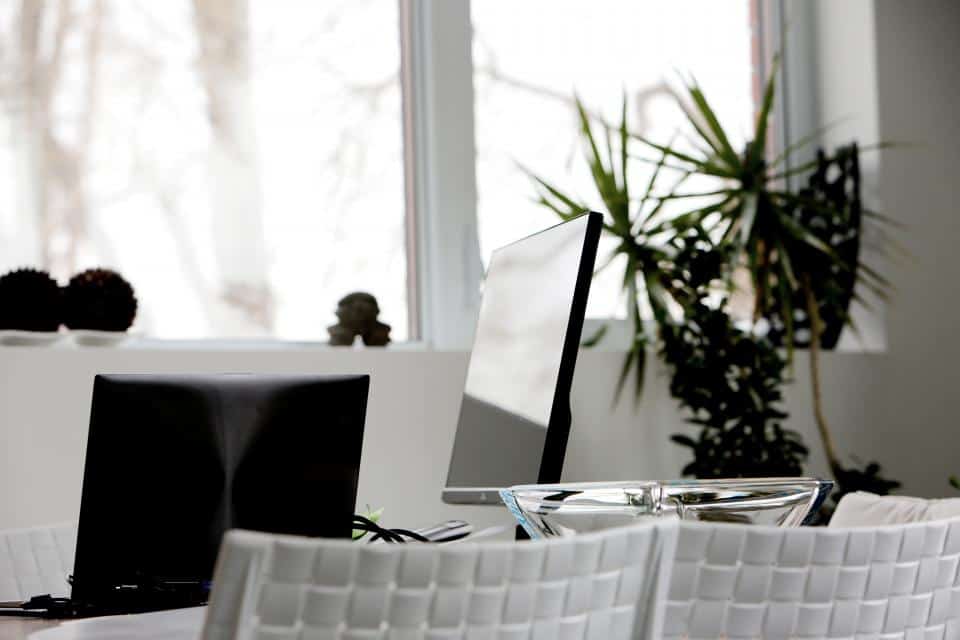 9. Register your business.
You may choose to personally register your business with ACRA or seek the assistance of a professional service provider. At Richmond, we specialize in assisting SMEs in incorporating their business in Singapore. We can process your Singapore company incorporation in just 2 hours if all the requirements are complete. For more information on the requirements, process and timeline, you may read about How to Register your Business in Singapore.
10. Set up your digital presence.
Having a strong digital presence is a more cost-effective alternative to traditional marketing practices. Social Media progressed from providing users with avenues to connect, network and share personal information to becoming essential marketing, PR, public service and news dissemination tools. This is especially useful for SMEs who are consistently challenged to compete with more established brands. To complement the launch of your business, populate your website with product or service information along with relevant, helpful articles for your target market. Set up an account in a social platform where your target market has a strong presence. Offer promos that are available only for online fans and followers. Engage with fans and strive to build a community of both customers and potential customers. This will pay off in the long run.
More importantly, find a mentor. Even the most successful entrepreneurs need advice from someone who is more versed and experienced. Whatever stage you are in your business formation—planning, starting, growing—it is always a good idea to be guided by a professional.