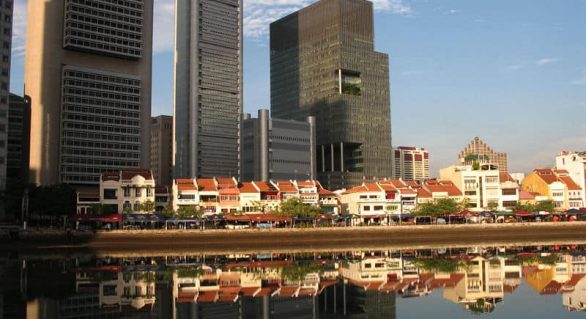 The Ministry of Manpower (MOM) together with the National Trades Union Congress (NTUC), and Singapore National Employers Federation (SNEF) released a set of Tripartite Guidelines on the Issuance of Key Employment Terms (KETs).
The government has foreseen that small and medium enterprises (SMEs) may face difficulties in implementing the KETs guidelines. "The Guidelines were formulated after consultation with various stakeholders. We received feedback that some small and medium enterprises (SMEs) may find the issuance of KETs in writing challenging", MOM stated in its Press Release. Hence, the detailed guide on writing employment terms was released much earlier than the actual date when the written itemized pays lips and key employment become mandated by law which is projected to be in the first half of 2016. The margin of time provided by the government will allow employers to prepare and practice the guidelines before it becomes mandatory.
Included in the KETs are the employees' job descriptions, key responsibilities, daily working hours, probation period, basic salary, fixed allowances, and salary deductions per salary period, pay rate for overtime work rendered, medical benefits, leave benefits, itemized pay slip, and lastly, notice period in case of employment termination. These should be provided to employees who have continuously worked with the company for at least fourteen (14) days. However, business owners are highly encouraged by the government to provide these terms to employees prior to commencement of work either in hard or soft copy. This will be essential in not only ensuring employees get the regular income and employment benefits they are entitled to but also resolving or averting salary disputes in the future.
The issuance of detailed written terms of employment to workers seeks to minimize, if not completely eradicate, the cases of migrant workers who are victimized by vague contracts. This level of transparency to employees in Singapore will further improve the employer and employee relations in the city-state's business.
Singapore is recognized as a global business and financial hub. Among the many factors that contribute to the success of start-ups and businesses in the city-state is its skilled and highly productive workforce. In the 2014 Global Competitiveness Report, Singapore was ranked second in most favorable employer and laborer relations all throughout Asia Pacific. Singapore's labour force continues to garner international recognition year on year. To keep it that way, the government strives to provide businesses and employees in Singapore with an environment that is conducive for both enterprise and labour.