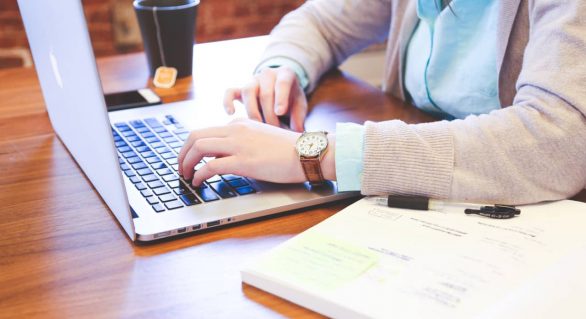 Known for its fast-paced and competitive environment, starting a business in Singapore would entail extensive planning not only for the benefit of a business owner but also for the company's stakeholders. Renowned French writer Antoine de Saint-Exupery once stated that a goal without a plan is not a goal, but simply a wish. This is also applicable to establishing a formidable business as well.
One of the most important requirements in starting a company is a business plan that will serve as a blueprint and a guide to formulate a company's directives and action steps. Businesses ranging from startup enterrpises to large organizations need this plan in order to have a clear-cut definition of the company's primary goal and the steps that are needed to be undertaken while working towards that goal.
We have rounded up a number of key elements that play an important role in making a business plan work for your new venture.
Definition of the Problem
Regarded as a business plan's backbone, this section is a deep dive on what your company is trying to achieve. It should be able to discuss the existing problems or issues that motivated the company to come up with the slew of solutions that will be presented on the upcoming parts of the business plan.
Presentation of Products and Services
The presentation of products and services section of an effective business planshould reflect how your business will address the problems and issues that you have identified earlier. It should not delve on product specifications but rather on customer-centric benefits and how these would make a consumer's life easier and more convenient.
Target Market
Your target market is as vital as your company's products and services. While it is important to state the problem that individuals or other business have, it is equally important to ensure that your company has a definite set of individuals or other businesses to sell your solutions to.
Knowing your target market paves the way for your marketing and sales plan. When you define your market, it will be easier to generate actionable insights that you can utilize in your future sales and marketing campaigns.
Competitor Scan
Knowing your competition is as equally important as knowing your products and services. Doing a competitor scan will give you an idea on how you can benchmark and position your product against its counterparts in the industry.
Moreover, this will give your team a rough idea on the potential market share that you can keep in mind while drafting your marketing and sales plan. Martin Zwilling of Startup Professionals Inc. states that a formidable plan must also be able to highlight your company's sustainable advantage over its competitors to keep your competitors at bay.
Marketing and Sales Plan
Your marketing and sales plan should incorporate your marketing mix, or more commonly known as the 4 P's of Marketing. This is comprised of product, place, price and promotion. Your marketing plan should also indicate the distribution channels that you will employ and strategic partnerships that you will form in order to reach your target market.
In a nutshell, this part of your business plan needs to lay out the foundation for all directives and strategies that are needed in order to ensure that your product is in the right place and offered at the right price at the right time.
Financials / Business Model
Before, financials were regarded only as a requirement when businesses are gathering funds or applying for a loan. However, more and more industry experts are stating that a company's financials is also a useful tool in benchmarking the progress made by a business.
Your financial plan is the lifeblood and a critical part of virtually all business plans. You must know how to work your way around your business in terms of funding.
To successfully run a business, you must keep an eye on how much money you will make as opposed to the money that you will be spending for day-to-day operations. To further guide you in doing this part of your business plan, you may also consider seeking the advice of companies and individuals who offer accounting services in Singapore.
Taking the simple but relevant step of setting a roadmap will give you an edge over companies that simply move forward without a definite business plan.  All business plans are works in progress, and like any plan in general, you must constantly revisit yours in order to check whether current conditions and market insights that your team has gathered as you go along the way is up-to-date and match the milestones that you have set.