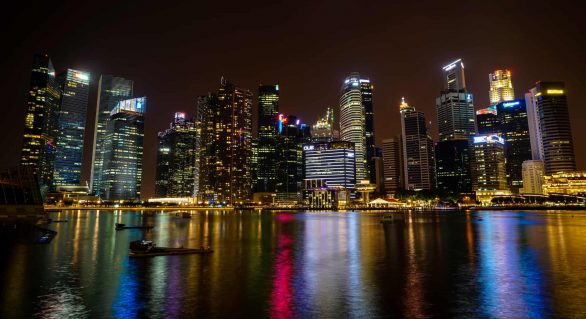 Located in the areas of Santa Clara and San Jose in California, Silicon Valley is globally renowned as the home of the world's leading high-tech corporations and numerous start-ups in the tech industry. While Silicon Valley is still the undisputed center of the tech start-up universe, more and more cities are actively implementing initiatives to be in the forefront of the tech industry. Singapore, one of Southeast Asia's leading startup hub is visibly among them.
Gaining popularity as a regional center for various industries in Southeast Asia, Singapore aims to be the answer for both fledgling and established startup tech companies that are looking for a territory to start in or expand to. Tim Draper, a legendary Silicon Valley venture capitalist, stated that Singapore has a progressive government and enterprise-friendly environment that contribute well to the thriving tech start-up scene in the city-state. Moreover, Draper regarded the Singapore government as the 'best run' in the world as far as fostering businesses and entrepreneurs are concerned.
Technology Incubation Scheme
In addition to having a healthy business environment and an attractive tax system, the Republic of Singapore is known for its Technology Incubation Scheme (TIS) which was set up in 2008 under its National Framework for Innovation and Enterprise Programme.
Under this scheme, the Singapore government co-invests 85% or up to $500,000 worth of capital in select startups through the National Research Foundation (NRF), a department established to aid in transforming Singapore into a research & development (R&D) hub that is at par with global standards.
Furthermore, the department is anchored by its strategic thrusts to strengthen foundational capabilities, develop talent, drive research excellence, and ensure impact by forging strategic partnerships between the public and private sectors.
To date, there are at least 35 incubators within Singapore's tech start-up community. Business incubators are organizations that significantly help in the development of early stage business ventures through expert advice from industry professionals. Incubators are more widely-known in the tech community as compared to other industries.
Under the Technology Incubation Scheme (TIS), the remaining 15% capital needed by select start-ups can be co-invested by the government's partner business incubators. Within three years of investment, the incubators have the option to buy out NRF's equity share.
Tech Start-up Cluster
To further help individuals and entities in starting a business in Singapore, the government implements a strategic zoning plan and identifies specific zones for the development of industry clusters. When interconnected companies hold fort within the same geographic area, clustering occurs.
Among businesses, clusters promote cooperation and productivity by providing an environment where companies belonging to the same industry can freely interact and exchange valuable insights along the way.
The JTC LaunchPad, better known as Block 71, is an effort by the government that seeks to house Singapore startup community under the same roof. Block 71 is a factory building located in Ayer Rajah Industrial estate, right at the heart of Singapore's start-up technology ecosystem. Currently, Block 71 serves as a home to about 500 startups and is envisioned to increase to 750 startups by 2017.
Through the continuous aid of the Singapore government and private sectors, Block 71 gained its rightful place between the government, academe, and private sectors which replicate Silicon Valley in its formative years.
Brain Gain
As more and more key technology industry players such as Facebook, Google, Yahoo, PayPal, LinkedIn, and Uber establish their regional headquarters in Singapore, more talents, and business capital are also brought into the region. This effectively paves a way to building a stronger foundation for start-ups in the sector.
As big players enter the market, they also attract experienced and talented tech professionals from all over the globe, resulting to brain gain, or a significant increase in Singapore's pool of knowledgeable practitioners and professionals.
In a nutshell, Singapore's social and business ethos is comparable to that of Silicon Valley's. With the government and private sectors fully backing-up the tech start-up industry, it is very visible that Singapore's tech startup scene is rapidly flourishing.
Since gaining independence, Singapore has worked and continues to work hard to grow its major industries like banking, logistics, and shipping, to name a few. Currently, the government is focused on replicating these efforts in the tech and digital scene.
Singapore's image and credibility as a tech startup hub gain positive feedback from the international community. It might take a few more years for Singapore to launch the next big thing in terms of technology, but it is surely well on its way.