The vibrant and rich Singapore F&B industry is one of the many reasons why it is frequented by tourists all over the globe. The city-state boasts of a vibrant, diverse and rich culinary scene that both locals and foreigners can enjoy. Over the past years, there has been a significant incline in the number of cafes, restaurants, and other F&B establishments opening up in different parts of Singapore.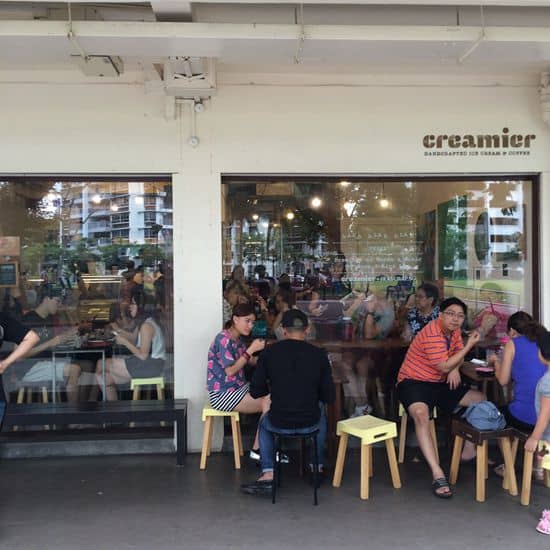 If you are one of the many who are interested in starting a business in Singapore, here are useful tips in starting and operating an F&B business in the city-state:
Concept and Business Plan
If you are to succeed in any business industry, it is important for you to have a good concept and a sturdy business plan to serve as a framework of your business. While a comprehensive business plan does not guarantee the success of your venture, it is a good starting point. A good business plan pushes an entrepreneur to answer critical questions about the different aspects of starting and operating a business. In creating a business plan, ensure that you factor in budgeting, financial projection, market strategy, building a team, pricing plan, and service standards to name a few.
Financial Capital
As with any business, ample funding is necessary. The high quality of life in Singapore also translates to high cost of living and the same goes to running a business. Be financially ready for the cost of rent, equipment, goods, furniture and fixtures and labor. Carefully take into consideration all the cost you will incur along with emergency expenses. Ideally, you must have at least six (6) months worth of business operation funds prior to setting up your business.
Market Analysis
The F&B scene in Singapore is a colorful melting pot of different cuisines that caters to an equally diverse, multicultural population. Identify your target market and analyze how you can best cater to their needs. Once you have decided on the type of business you want to set up, assess and scale your competitors. Knowing your competition will help you innovate and create an edge for your business.
Business Registration and Incorporation
Singapore is known as the most enterprise-friendly city in the world. The Singapore company incorporation process is relatively easy. For a guide on registering a company in Singapore, you may read The Basics of Registering a Business in Singapore (Part 1 of 2) and The Basics of Registering a Business in Singapore (Part 2 of 2) which will provide you with the role of the Accounting and Corporate Regulatory Authority (ACRA), types of business entities you can register in Singapore, Frequently Asked Questions and more. Engaging a corporate solutions provider in registering your business is ideal if you want to focus on operating your business. We offer a cost-effective incorporation package to entrepreneurs who wish to start their F&B business in Singapore.
Hiring staff
Excellent service in any business is important—whether it's a small food stall or an upscale fine dining restaurant. Hiring a qualified and dedicated staff is instrumental in providing quality customer service. A common roadblock for many F&B establishment owners in Singapore is the availability of manpower. Many locals are not keen in applying for service positions in the F&B industry. Meanwhile, the Government has implemented strict measures to manage the inflow of foreign workers, particularly semi-skilled and lower-skilled workers, which are commonly employed in F&B businesses. Among the restrictions in employing foreign workers are lowered Foreign Dependency Quota and increased levies. This move by the Government aims to provide Singaporeans with more job opportunities. As an industry dependent on manpower and service, F&B establishment owners need to be extra resourceful in bridging the gap between shortage in local manpower and restrictions in hiring foreign workers.
Productivity and Innovation Credit Scheme: To augment the manpower need in the F&B industry, the Government introduced the PIC scheme to promote an increase in efficiency among SMEs. It aims to encourage SMEs to invest in programs that would improve productivity within the business through technology and innovation. The PIC scheme offers significant tax deductions or sizeable payouts for investments that are made in innovation, automation, research & development, and training. F&B establishments, in particular, can take advantage of the scheme by building a website, offering online booking for orders and deliveries, using touch screen menu order system, and other Point-of-Sale solutions to name a few.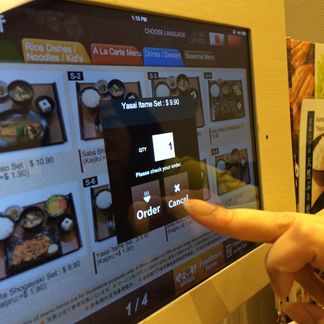 Outsourcing Non-core Business Activities: Some of the key driving factors that lead many businesses to outsourcing include cost efficiency, a higher level of productivity, quicker turnaround time, and risk mitigation. Outsourcing non-core business activities such as bookkeeping, accounting or tax filing will allow you to cut down your manpower requirements. Doing so will let you focus more on income-yielding aspects of your business. Should you need assistance, we specialize in providing competent and cost-effective secretarial, accounting and tax services to SMEs in Singapore.
PR and Marketing
Many successful businesses thrived due to good PR practices and effective marketing strategies. This is an aspect many business owners overlook. Implementing a well-crafted, well-researched marketing strategy is a good way to start your business. This is especially important to new business owners in the F&B industry who are looking to attract customers who may have already established loyalty to competitors. Make use of insights from your marketing analysis to determine the right platform where you can promote your business to your customers. To cut costs, you can also make use of free marketing tools such as social media, e-mail, and blogs.
Service Excellence and Culinary Standard
A memorable dining experience is rooted on two basic factors – good food and good customer service. Once you successfully pulled off both, there is a high likelihood that your customers will be coming back for seconds or even regularly. Remember that no amount of marketing strategy or branding efforts can compensate for mediocre food or bad service. Employing the right staff both inside the kitchen and the dining area plays an important role in building a great experience for your customers. Set a standard and make sure to commit to it. As it is with any business endeavor, preparation is the key. It is best to get the opinion of critics through a taste test prior to your business' soft opening.

In conclusion, the F&B industry in Singapore is full of potential that can be tapped by entrepreneurs. If you are ready to start your F&B business, we offer competent and cost-effective company formation, secretarial, accounting and tax services to SMEs in Singapore. Should you have any queries, simply get in touch with us to schedule a free consultation with one of our specialists.