You are staring at it again.
Your box of business ideas has been sitting on the corner for months or maybe even a year already.
You will leave for work in a few minutes. And your eyes are still stuck on that box. When you come home, you know it would still be there. It won't move.
The truth is you may be staring at yourself.
The box is you.
You have a business idea and you want to see yourself setting up a company in Singapore.
But you are afraid people might not open your box, you might not have enough means to get out of the box, or you are simply afraid to leave your safe, comfortable corner.
Are these things stopping you from turning your business idea into reality?
Here's how you can address them:
1. "They might not like my product or service."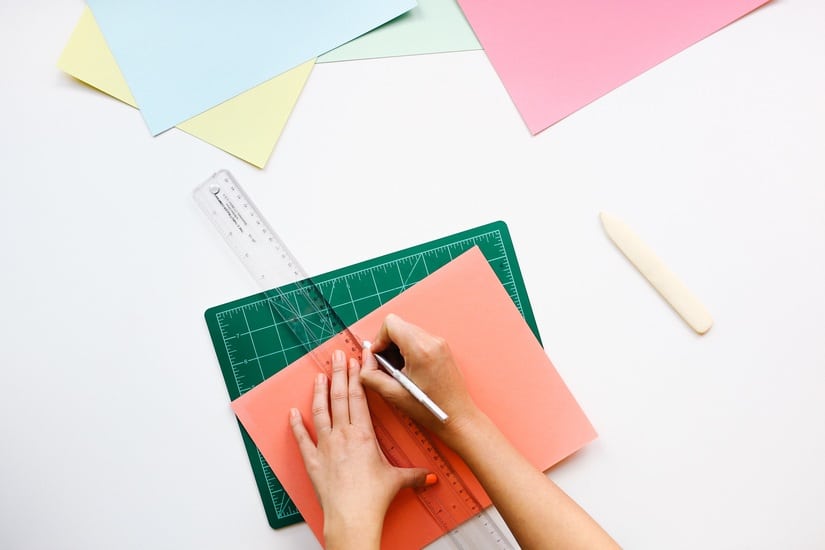 What if the successful business leaders in Singapore allowed their uncertainties to kill their dreams even before they started? Uncertainties are inevitable when you are starting a business in Singapore, but there are ways to address them.
Your product or service will not sell if people do not need it in the first place.
So the problem is not about your offer being likable but about people having a reason to both like and buy it. To replace uncertainty with understanding, you need to ask the right questions:
•  Why will people need my business idea?
•  What problem can my business idea actually solve for people?
•  How can I position it as a problem-solver?
•  What kind of people will need my idea?
•  Can the people who need my idea pay?
•  How did my competitors introduce their own business ideas?
Action steps:
1. Test your business idea first. Conduct surveys, focus group discussions, use social media for faster response, approach groups, or consult with other entrepreneurs or professional business consultants.
Here are some tools you can try if you'll get customer feedback online:
a.  Qualaroo : You can install this on your website and it offers a free trial.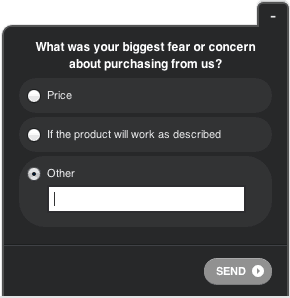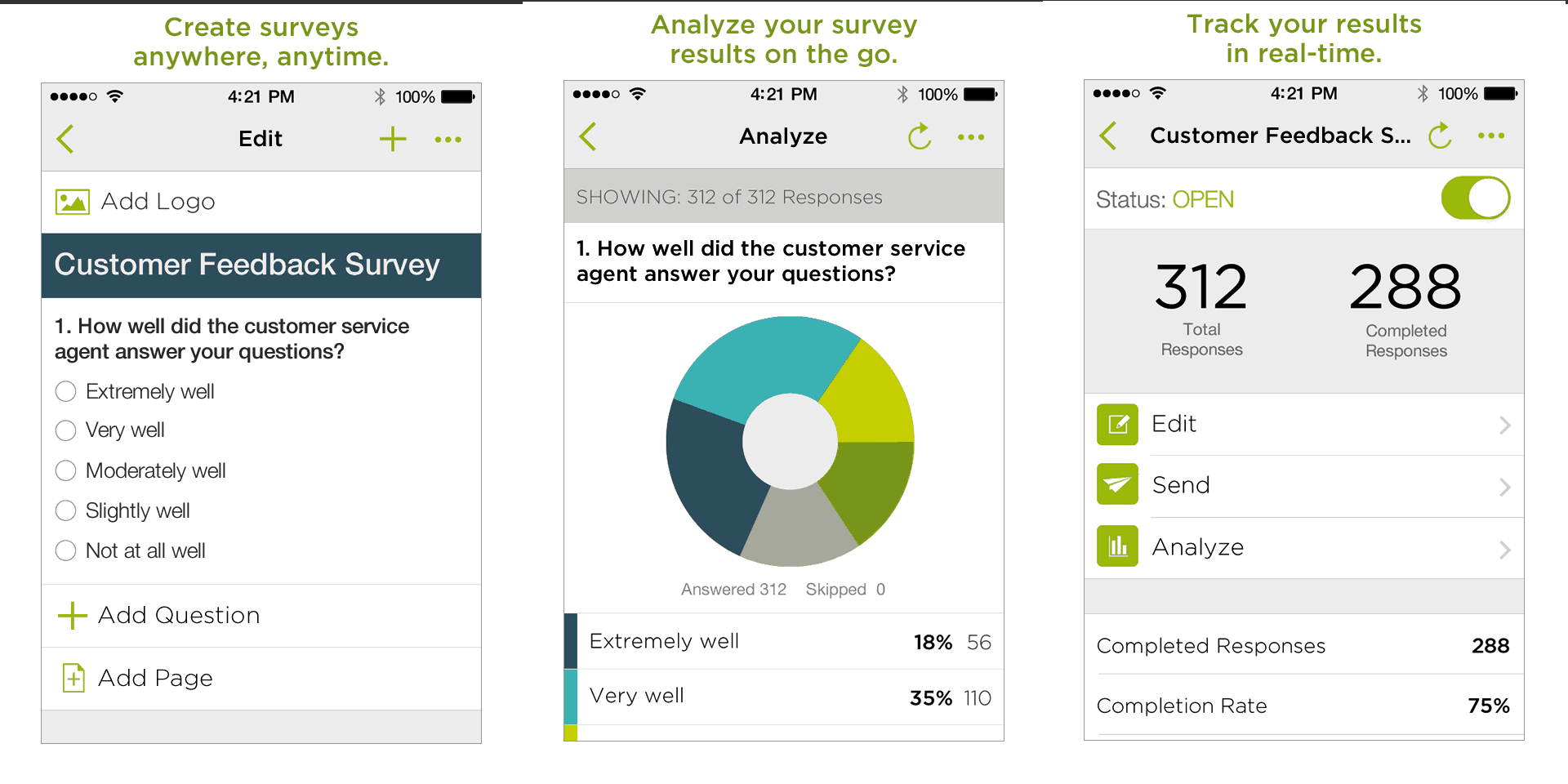 c.  Or create a quick poll using Facebook, like what Starbucks and H&M did: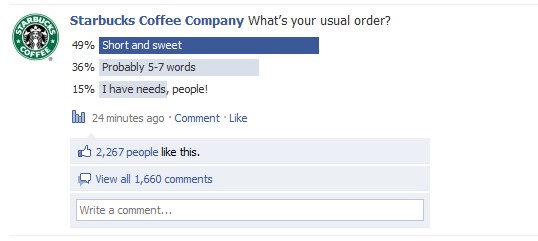 2. Gather the results and apply them on your product development process.
Some aspiring entrepreneurs may hesitate to get feedback from other people, thinking "it is not their idea anyway". Your business idea will not be sustainable if it doesn't create a following. Strike a balance between creativity and profitability. Paul Brown puts it well in Forbes.com, "Creativity is wonderful. But creativity that isn't linked to making money is just a hobby. It isn't a viable business concept.  And the reason you are trying to come with a new idea is, ultimately, to make money."
3.  When you have a clearer vision of your product and your business already, do not dilly-dally for too long. Build your team, prepare the documents required for Singapore company incorporation, and before you know it, you're one step closer to your dream.
2. "I do not have 

enough

funds."
So the business idea is there, but you realized that the capital isn't.
Yes, you need funds from the moment you register your business in Singapore to the installation of electricity for your office. Here are quick tips on how you can work around budget issues for your business:
1. Singapore is known for being a friendly place for entrepreneurs. In an interview, Edwin Chow, Director of Planning at SPRING Singapore, an agency of the Ministry of Trade and Industry, said that the country has plotted out government-sponsored initiatives and public-private partnerships, including 40 government-supported incubator programs. Now, start searching for government startup grants and schemes.
2. You can also try alternative financing options, such as new lending schemes offered by banks, peer-to-peer lending, and crowdfunding.
3. When you are just trying to introduce your new business in Singapore, there are strategies you can use without breaking the bank, such as promoting your product or service on social media and connecting with peers during community meetups or conferences.
4. Prioritize. Spend your resources wisely. For example, between subscribing to international business magazines and engaging a firm for accounting services in Singapore, which will help your business become more progressive?
5. Get the right people. Are the individuals working with you embrace your vision the way you do? Do they have the experience and capability to perform their responsibilities? Is the business consultant you plan to engage understand your objectives?
3. "What if I fail?"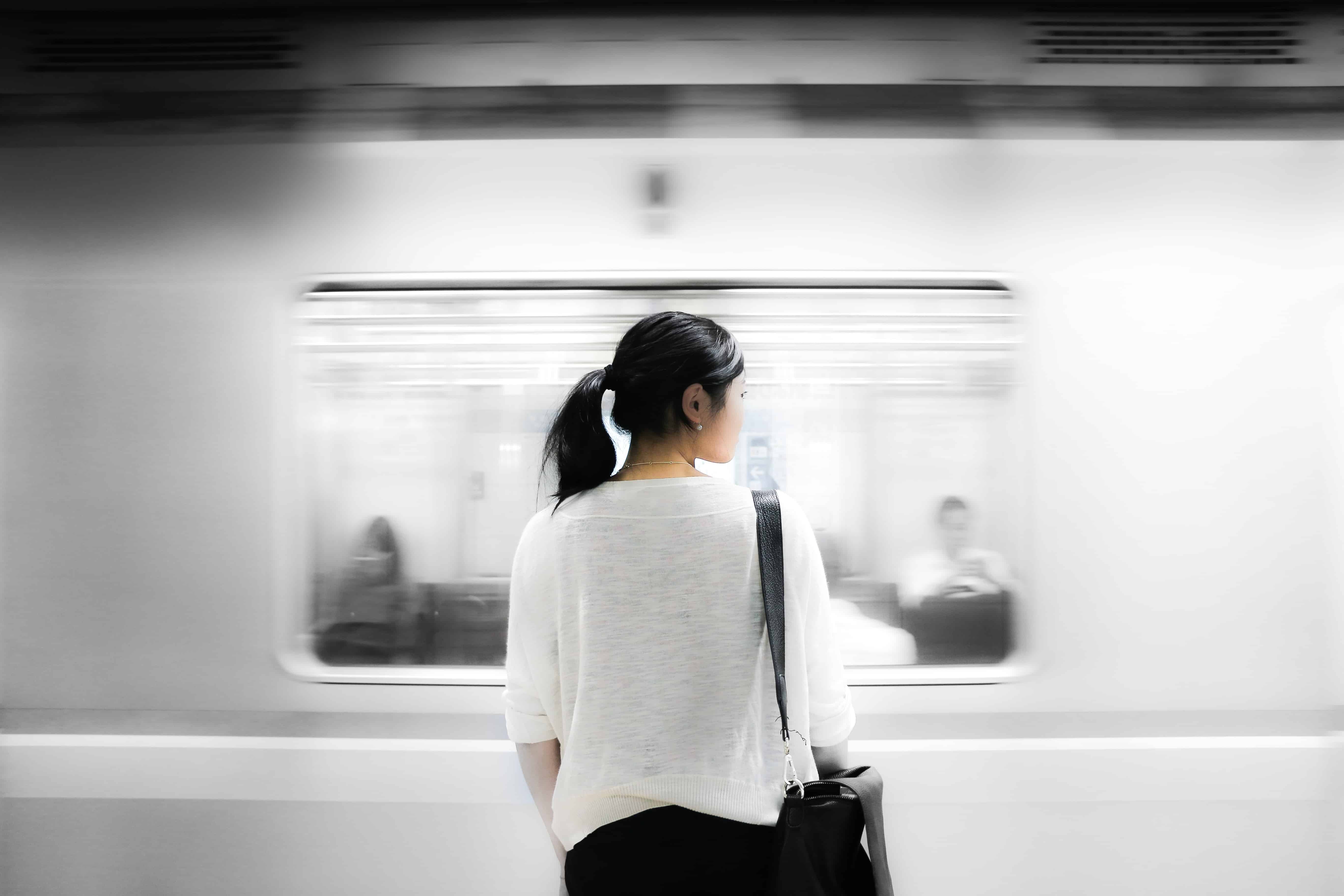 More than a decade ago, Mitsuru Izumo realized that there's a tiny organism that can help solve hunger in society.
Sounds like a crazy idea people, right?
But the man made this crazy idea official in 2005.
He even presented this crazy idea to 500 companies–but no one took the risk.
Today, this crazy idea created one of the most successful startups in Japan, Euglena.
How?
Izumo discovered in an overseas trip that hunger is not caused by lack of food but of chronic malnutrition. When he returned to Japan, he learned about the health benefits of microalgae, which is rich in vitamins, minerals such as calcium and iron, and amino acids, and developed it as the core of his enterprise. After several attempts, it was only in 2008 when Euglena caught the attention of one of Japan's biggest conglomerates, Itochu. The company supported the development of Euglena's business and the rest is history.
How did Izumo achieve such success?
Well, he never gave up. When he couldn't secure enough funds for his research, he looked for other sources of income. He continued his research and improved his product. He never wasted any second. "You plant many, many seeds and by trial and error, you learn how to cultivate a business," Izumo told CNBC in an interview.
His beginnings were not about gaining tons of profit and perfection.
Not gulping uncertainties.
Not sitting on a safe, comfortable corner.
It was about making decisions and taking actions, and refining his "box" in between.